Tillandsia Baileyi Clump
₹999
1 in stock
Compare
Tillandsia Baileyi is native to Texas and Northern Mexico; the only species besides Tillandsia usneoides (Spanish Moss) and Tillandsia recurvata (Ball Moss) that occurs outside of Florida. The base of this graceful species and can grow to be large and the gently curving leaf blades thick.
Size: Approx 6 – 7 inch
P.S.: Only Plant will be shipped. The accessories are for representational purpose only.
Related products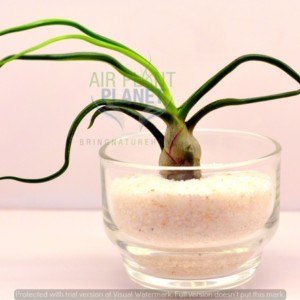 Rated 5.00 out of 5
The Tillandsia Bulbosa truly is a dark beauty of an air plant. It features lovely tendrils that are a gorgeous shade of