Tillandsia Schiedeana Hybrid
Tillandsia Schiedeana Hybrid
₹349
Out of stock
Notify me when the item is back in stock.
Add to Wishlist

Compare
Tillandsia Schiedeana Hybrid has green, long, thin leaves.
Once it grows into a clump, the leaves intertwine to form an attractive sphere.
The simple spike is cherry red and the large tubular flowers (a characteristic of subgenus Tillandsia) are bright yellow.
This grows well outside with lots of light.
Related products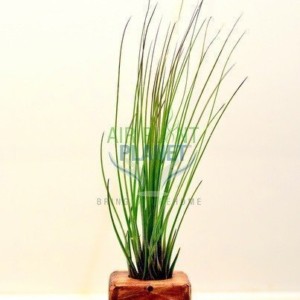 FORM: Tall and grassy Juncifolia looks beautiful in a narrow vase. Juncifolia is usually a darker grassy green with a brown base,